Ltd. Factoring Finance» provides a range of financial services to customers in exchange for the assignment of receivables (factoring). This includes the supply of goods bezzalogovoe financing, credit risk insurance, registration of accounts receivable, reporting on the client, monitoring the timely payment and work with debtors.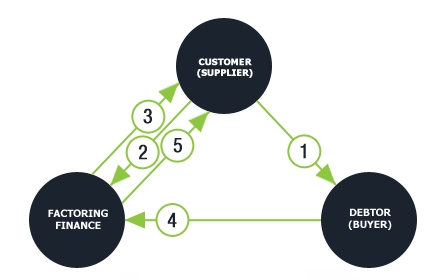 Factoring is a financial instrument, which can effectively solve the problems facing now:
— extension fate of the market;
— obtain additional income;
— new competitive advantages;
— overcoming the problem of cash shortages.